Hey guys,
So I'm back again with another post. This evening's post is about the famous Instagram look, is it hot, or not? How do I feel about the carved out brows and extreme contour? Let's find out!
INSTA-BROWS:
In recent years, brows have gotten bigger, bolder and better. They are one of the most important features on your face as they frame you and tie your whole look together. Different faces all have their own eyebrow shapes, and different style brows suit some people more than others. Recently, the insta-brow has become the most desired style to have, it includes an extremely carved out and defined shape with an ombré effect. Personally, I feel that a bold brow only suits certain face shapes, and that these brows are definitely not for a natural look. In saying that, to each their own! In my opinion, these brows are my absolute favourite style. If I could manage these beautiful brows, my life would be complete! HOT!
INSTA-LIPS:
Unless you live under a rock, then you know who Kylie Jenner is. She is the youngest of the Kardashian/Jenner clan but by no means is she any less famous. In fact, she may be the most known sister of them all. KJ has delved into the beauty world with the release of her own brand, KylieCosmetics, with products such as Lip Kits, Kyeshadow palettes and most recently she launched her very own Kylighters. With her fame on the rise, her instagram gained a following of 88 million fans oohing and ahhing over her gorgeous, plump lips. This signaled a new trend whereby young men and women were beginning to use suction products, get lip fillers and overdrawing their lips because of this. The trend came out in force on instagram, with almost every beauty guru getting the desired look. In my opinion, I am not a fan of this look, although I can admit that this can really suit some people. NOT!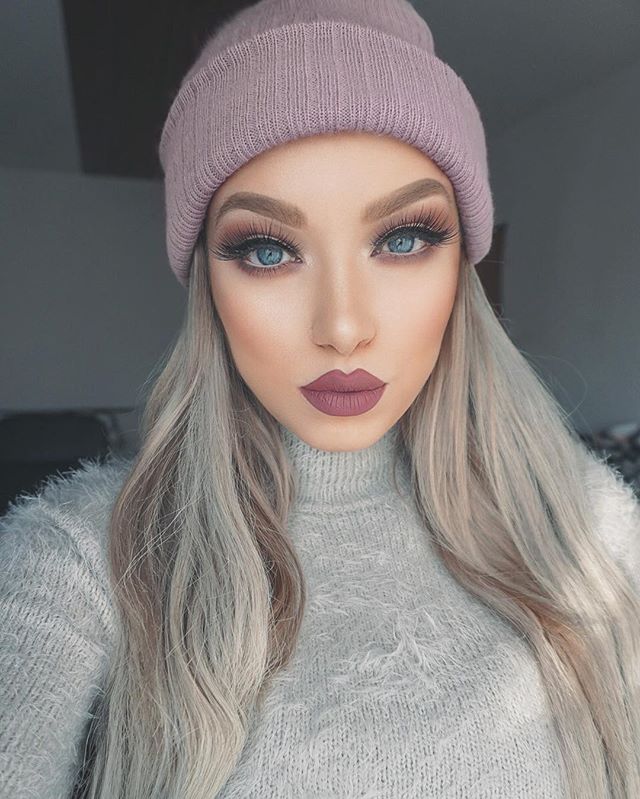 INSTA-GLOW:
Glowing for the God's has become such a huge trend in the beauty world, and instagram is the where to be if you're looking for the go-to glow. With almost every high-end and drugstore brand releasing highlighters, they are getting more and more blinding with every launch. Highlighting is designed to lift the face by applying light to the high points, cheekbones, bridge of the nose, brow bone and cupids bow. Beauty guru's such as NikkieTutorials and JackieAina are never going for the natural glow, they want to be seen from outer space. I tend to agree with the popular trend, I don't think there's anything more beautiful than a blinding, icy highlight. This trend is almost always accompanied by the intense contour, which I'll be talking about next. HOT!

INSTA-CONTOUR:
Ah, contouring. The art of making all my chins magically disappear. Contouring is the absolute art of shading parts of your face to enhance them. Applying the contour shade to the hollows of the cheeks will give the appearance of sharper cheekbones, jawline alike. This insta-look is definitely hot, at least in my opinion! It can enhance your own beauty, while also transforming you into the person you always want to be. Contouring was always used in the beauty world, for years, although with the rise of social media, in this case instagram, it has became more popular. A lot of people pair this sharp contour with a blinding highlight for the perfect match.HOT!
So guys, that's it!
Do you agree? What other insta-trends do you love?
Let me know!
Love Always,
Niamh