Hey guys!
So, today's post is going to be all about what is on my beauty wishlist for 2017! Some of these products are currently available and have been previously, and some are being released for the first time this year. In each instance, all of the products that I'm going to mention seem to be outstanding!
As I live in Ireland, we don't have a Sephora here (devastating, I know!) but I'm nearly sure you can purchase from Sephora online, as you can most brands. This can be a blessing, but sometimes a pain. Usually after you have converted the currency rate and added international shipping, it's a small fortune to just send one liquid lipstick. BUT, sometimes you've gotta do what you've gotta do, bite the bullet and pay, just to get your hands on the product!
Now let's get into it!
LAURA MERCIER TRANSLUCENT POWDER:
This product is an extremely well known setting powder among makeup lovers. I have never got the chance to use this French "cashmere" talc powder which pains me although, I might treat myself for my birthday (Saturday 25th Feb) and buy it! Personally, I like to bake my under-eye area so with this product I feel like I could really up my game.
KAT VON D BEAUTY ALCHEMIST HOLOGRAPHIC PALETTE:
Can. We. Just?! Need I say more than this; the most beautiful, holographic highlight palette I have ever seen. It retails for around $32 USD, which isn't as steep as I thought it might be. KVD Beauty is a 100% vegan brand, including the Alchemist Palette which I feel is always an added bonus. This product seems that it would look stunning on any skin tone, whether you're a pale princess like myself or go into the deeper skin shades.
KYLIE COSMETICS HIGHLIGHT RANGE:
So, it's official! Kylie J has officially added a selection of golden kylighters to her collection. There isn't much information regarding these products yet, but all I know is I will be eagerly waiting for their release!
GLAMGLOW MUD MASK AND TREATMENT DUO:
This product has been so popular on Instagram and among Youtube in the last few months, I have been envious of every one who owns it! The ONLY reason I haven't bought this mask is due to the crazy-high price of around $89 USD for the duo. Unfortunately I think I'll have to keep on dreaming about this one!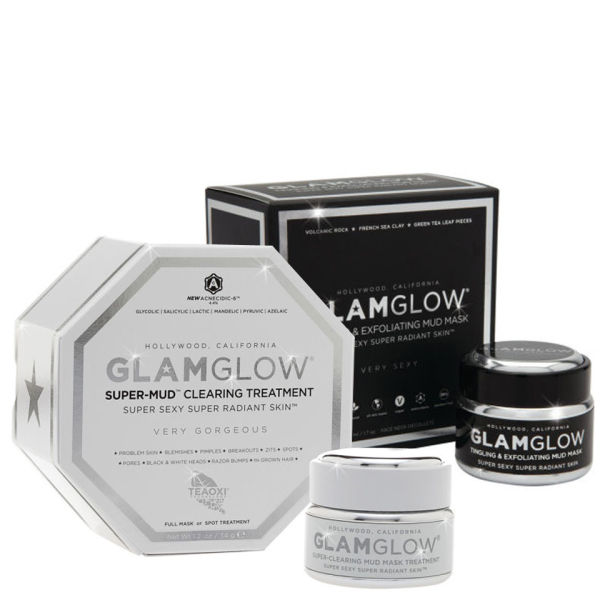 NYX LIQUID SUEDE CREAM LIPSTICK VAULT:
I almost had heart failure when I saw this amazing package for the first time. 24 of NYX's most loved liquid suede's (granted they are MINI'S) in one package. What more could I ask for? In. Love. NYX is one of my all time favourite brands and their lip products are top shelf items on my vanity. I need! 
So guys, that's it! I'm sure that my list will increase dramatically as the year goes on!
Have you used any of the products mentioned? What's on your 2017 Wishlist? Let me know!
Love Always,
Niamh